On Saturday October 3rd, 2015 Anjali was awarded the 2015 Paul Walker Ocean Leadership Award from the Monterey Bay Aquarium. Singer and Founder of Jaws & Paws, a nonprofit that supports conservation of sea turtles, sharks, polar bears and other species—and encourages others to get involved.
"I can't begin to express how honored I am to receive this award," said Anjali World.
I used to volunteer at the aquarium when I was in middle school and that experience was one of the reasons I fell in love with the ocean. I am humbled by the recognition, and the opportunity to do even more to protect ocean life.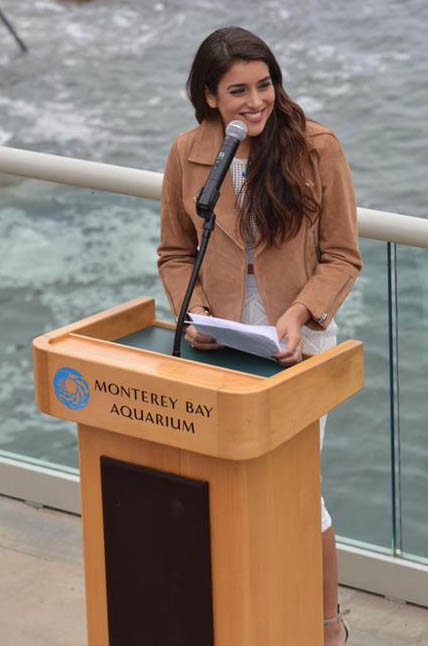 The mission of the nonprofit Monterey Bay Aquarium is to inspire conservation of the oceans. For more details about this award visit The Monterey Bay Aquarium.